The Toblerone Standee – Supercharged Tips for Car Showrooms
Set your showroom communications to cruise control with printed marketing materials that are on-point and practical. The Toblerone Showroom Standee is capable of incredible things – like engaging customers, guiding buying choices and driving footfall to particular cars and attention to special deals.
Here's our quick-fire 'how to' for making the most of this printed marketing material.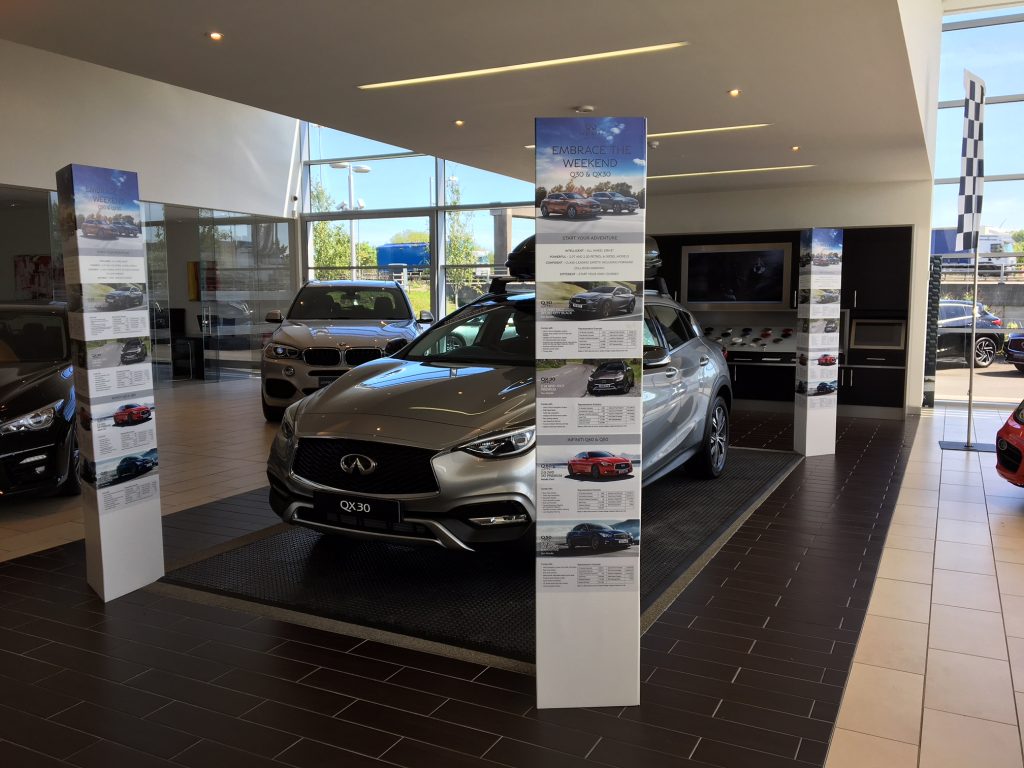 The Toblerone Showroom Standee – Tips for effective graphics and messaging
Set up in minutes, the super lightweight Toblerone Showroom Standee measures 2.1m (h) x 0.40m (w) (x3 panels). Perfect for new car launches, product placement and promoting offers and events, here's how to make sure your graphics and messaging is right:
Keep you text concise – Don't overwhelm the space with too many words. 30 should be the maximum.
Team your standee with balloons to draw attention to them – Keep the colours in-keeping with your showroom colours, or the colours of the car launch campaign.
Complement your text with imagery – But again, keep it simple – a single picture of a car, or 1 main image with three smaller images (that may illustrate the car interior or key features) will be optimal.
Double check your dimensions and artwork spec – At Portfolio Display, we offer FREE artwork set up – ensuring that every last pixel is as it should be.
Embrace the digital possibilities
One powerful 21st century interactive showroom solution is to allow customers to explore car customisation and payment plans via tablet or smartphone. This provides for a more leisurely, less-pressurised customer experience, as well as handing you a unique competitive edge.
Promote this loudly and proudly with showroom Toblerone displays that include a QR code that can take visitors to an online app within the click of a smartphone camera. Alternatively use a tablet stand, with pre-loaded content to walk the customer through their options.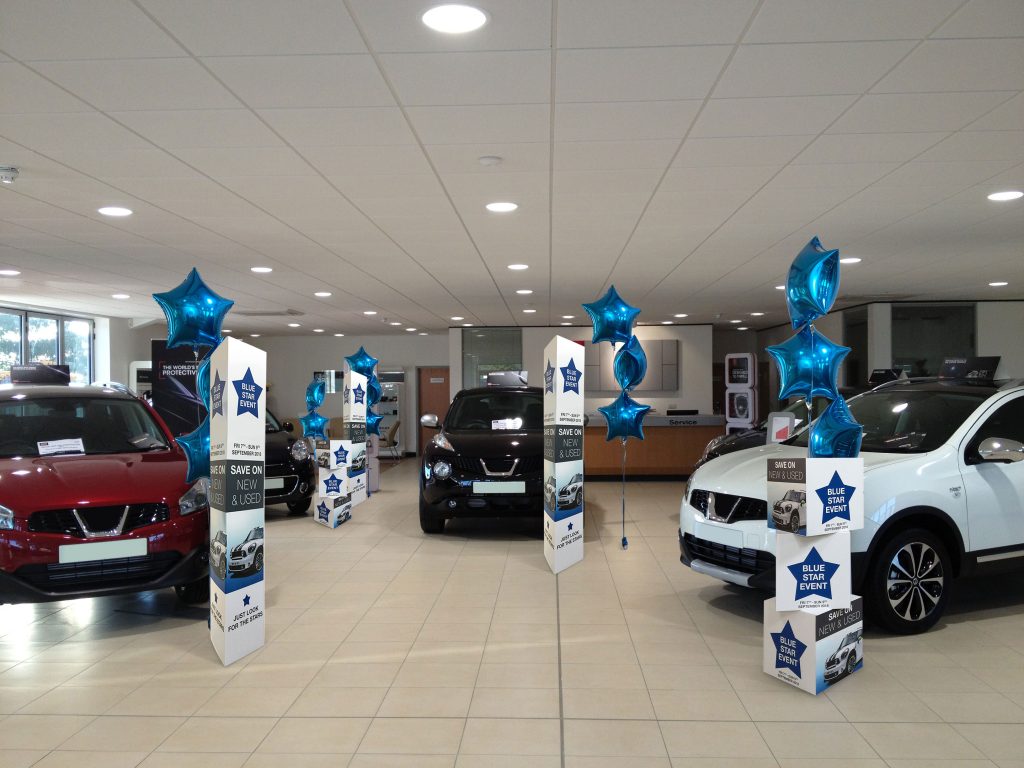 Promoting the latest plate or attending a special event?
Attending an exhibition? Opt for Velcro tape for ease of portability. Simply showcasing vehicles in your own showroom? Choose double sided tape.
The Toblerone can also be teamed with the Extra-Wide Standee, to vividly welcome visitors into your showroom or exhibition stand, and Box Cubes can sit on top of each vehicle – complete with eye-catching balloons for your best-selling models, the car of the week or most competitive deals.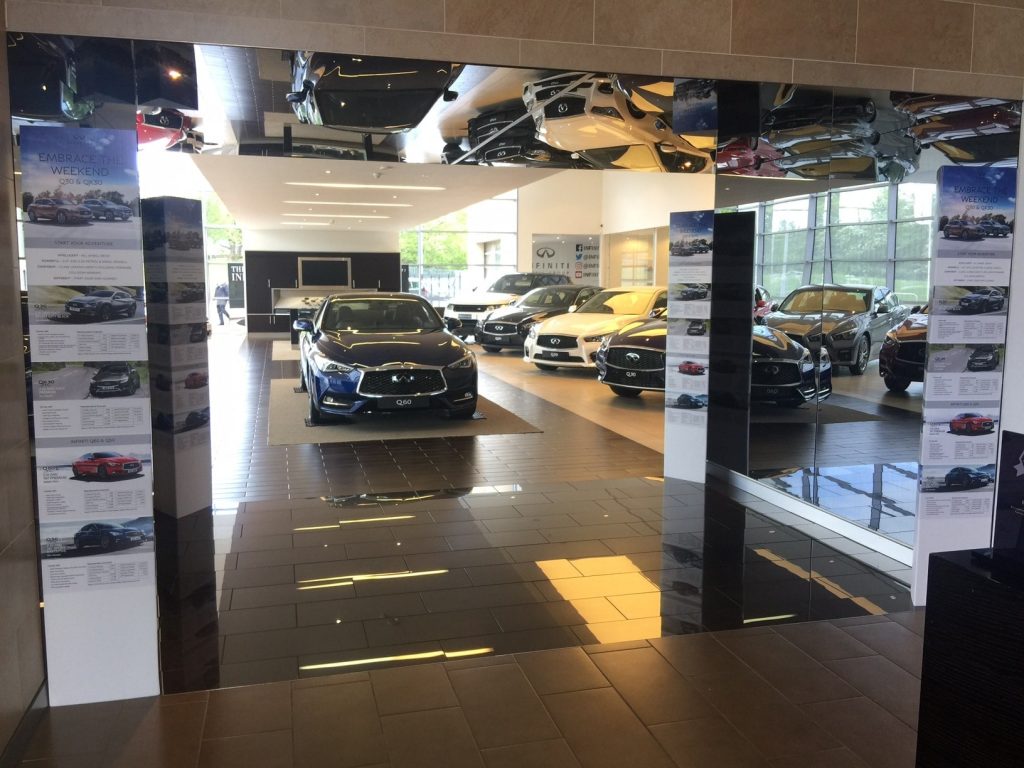 At Portfolio Display, we make showroom marketing materials affordable, effective and recyclable – ensuring that they can be quickly switched from week to week, event to event (without costing the earth – either in money or in damage to the environment).
Supe up your sales, with sharp graphics and a slick message splashed across the versatile Toblerone Showroom Standee.