Car Showroom Events – Cutting Costs and Creating Awareness
As a dealer you may have noticed new car reg's were down over 15% last month.
Margins are being squeezed and consumers are still confused about diesels.
So what does this mean for dealers?
Most will be looking to cut costs, but still maintain their professional standards and appearance during these times.
If consumers are looking for great deals and offers, dealers must consider holding regular showroom events to move stock.
A well organised event is a great way of attracting more business for your company.

What if there was an alternative that could attract more attention and help your showrooms to look great?
We've put together an event kit that can do just that;
Looks professional and clean cut
Easily setup by your own teams (no expensive installation costs)
Dispose of easily after the event
Fits in with dealers guidelines
Multiple designs & options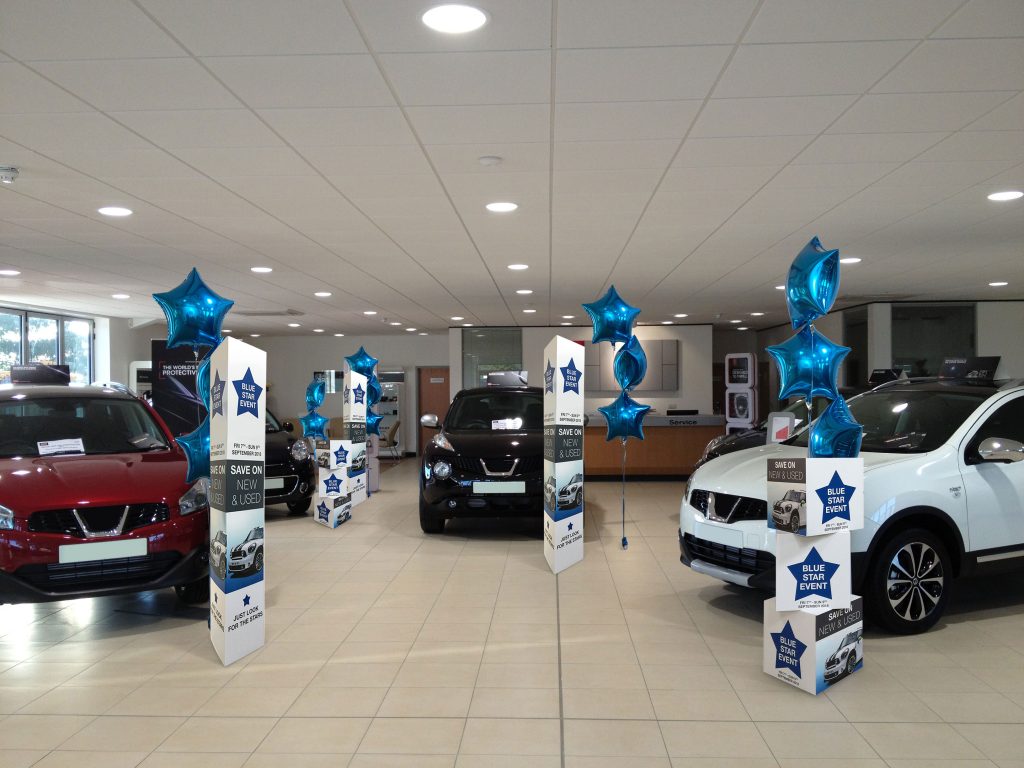 Now you also need to ask yourself, how do you intend to attract attention to your event?
There are unique options for using a range of Digital Marketing techniques.
The key to marketing is repetition, so ensuring your best customers know your event is on, by showing them multiple messages leading up to the event across the web, will help to attract more awareness.
It's no good simply posting a few updates on Facebook and Twitter. That won't be enough to generate the interest required, to get people to actually take some action.
Direct mail will also likely get seen once, then put in the bin or on a pile. It needs to be a part of your overall marketing mix, but blended with other elements to make your strategy more successful.
To get people to move off their seats, you need to be showing them regular messages and content that puts your brand in the spotlight. There's a huge opportunity out there for those dealers, who know what they're doing with this.
For those that may need some help, we recommend a quick consultation over the phone, to see where there maybe gaps in your marketing.
So if you're looking for an alternative approach for managing your showroom events, please get in touch.
enquiries@portfolio-display.co.uk
01422 370021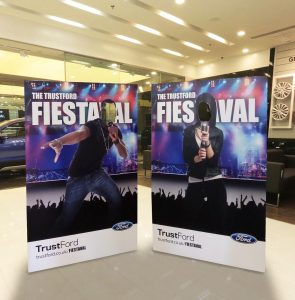 All the best,
Rob Walker (Director)
Portfolio Display Ltd.