Understanding our range of Printed Graphics & Signage Materials
We're experts at printing graphics such as Foamex, Correx and Dibond, but we also print a whole lot more besides. From printed floor graphics to large window graphics, we've got your advertising signs and materials covered for your car showroom, retail stores, business or event.
A very popular product used for exterior and interior displays, Foamex printing is lightweight yet durable. Used by lots of industries for many different types of applications, such as signage, advertising, promotions, art decoration and more.
Also referred to as Printed Foamex Boards or Foamboard, this product offers a very smooth finish, available in different thicknesses to best suit your application.  We can also print to one or both sides, ideal for use in shop window or as hanging displays.
Printed Foamex Boards are easily displayed on walls, making the installation process very simple and quick. If you are looking for a high quality print for your next display, we highly recommend this product.
A popular product used mainly outdoors, where a durable signage product is required. Printed Dibond has been designed to withstand all types of weather, making this product extremely hard wearing.
We recommend using Printed Dibond display boards for long lasting signage and advertising, due to its rust free qualities.
Print can be applied to one or both sides, offering further flexibility for its usage. For large sizes and quantities please contact our sales advisors on this product for our best prices.
Printed Correx displays are generally used for low cost signage applications mainly outdoors. A recommended product for shorter term applications, including short term advertisements, promotions and directional signage.
Printed Correx boards are lightweight and fluted, which makes them slightly flexible. They're easy to erect and provide your business with a low cost solution for signage and advertising applications.
A very popular product within the Automotive and Retail sectors, printed window graphics are perfect for advertisements and promoting brand awareness.
We now have the capability to produce window graphics with print to both sides, in striking full colour. Large format printing means you can have visuals showing from both sides, which didn't used to be possible.
A large printed window graphic can be applied in seconds, with a variety of different materials to suit your application. With our new Premium and Magic Cling Vinyl there is no need for costly installation companies as they can easily be applied are applied with no creases or crinkles, which can be used multiple times.
We recommend contacting our sales advisors for a quotation on this product.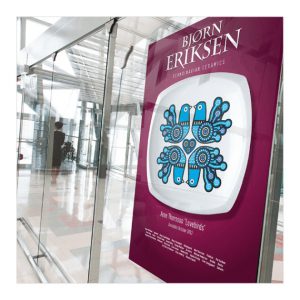 Excellent as directional or promotional decals, our printed floor graphics are easily adhered to shop or car showroom floors. Available in custom shapes and in vibrant full colour.
A handy advertising tool for use on magnetic surfaces, popular with motor traders for displaying on vehicles or when attending vehicle exhibitions. Printed magnetic panels for vehicles are ideal for short term use and can be used over and over again.
Another favourite in the showroom or retail environment is the printed hanging graphic. Particularly useful in large car supermarkets or superstores and exhibition halls, for directional and promotional use.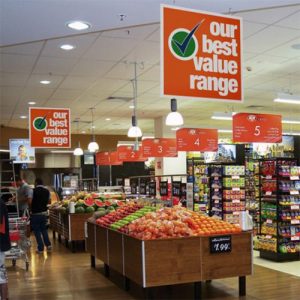 Often found in the entertainment and leisure industry, an eye-catching and modern alternative to the standard poster. Bring your poster graphics to life with our brilliantly coloured lightbox graphics.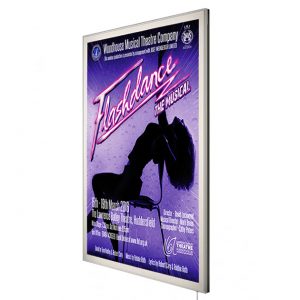 Designed to be used on a magnetic or metal surface for a sophisticated solution to displaying artwork and stunning photographic imagery. Magnetic posters are ideal for displaying on floor stands setup in car showrooms, for displaying visual graphics about the latest vehicles and incentives on offer.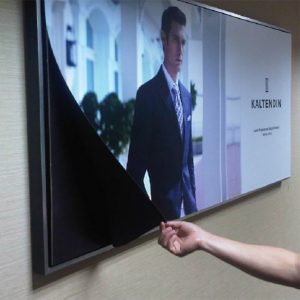 Why Choose Portfolio Display for your Printed Graphics & Signage Materials?
With years of experience working with printed advertising graphics, we continue to deliver excellent quality while striving to maintain industry-leading manufacturing practices.
As an ISO9001 manufacturer, we print direct to media on all of our large format printing options, resulting in vivid and longer lasting displays.
We are able to cater our service to your individual needs, producing in custom quantities and sizes, without compromising the desired image. If you are struggling for time or need an extra hand in perfecting your design, we offer an in-house design service.
Get started on your next printed graphics project today by getting in touch.
Regards,
Lottie Bunch (Business Account Manager)
Portfolio Display Ltd.
enquiries@portfolio-display.co.uk
+44 (0)1422 702032