Top 10 Recommendations for Dealerships Selling Cars, Vans, Motorhomes and Caravans
If you are a motor dealership, group or manufacturer,
It's important you are equipped with the most essential advertising products, to help market your vehicles for sale.
Below you will find our "Top 10" dealer recommendations, to help you do just that.

1) Vehicle Pricing Units – to suit all types of vehicles!
Professional pricing displays for budget to deluxe vehicles
Systems that take clip-in figures, printed A4 sheets and flip-over booklets.
Learn More…>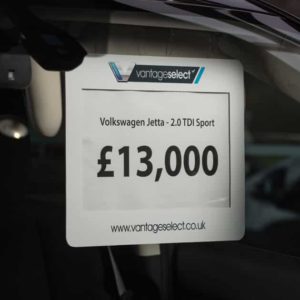 2) Pyramid Car-Toppers – attract attention from passers by!
Our best value car-top display
With x2 strong rubber coated magnets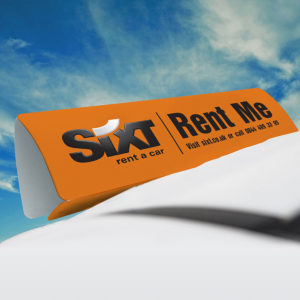 3) Branded Number Plate Covers – ensure your brand stands out!
Strong gloss white acrylic
Choice of Velcro or Clips to secure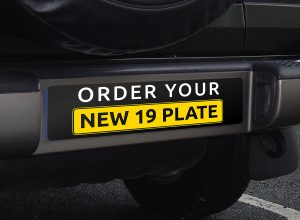 4) Portable Flags & Poles – our number 1 product for attracting attention!
Quality forecourt flag poles
High strength printed flags for durability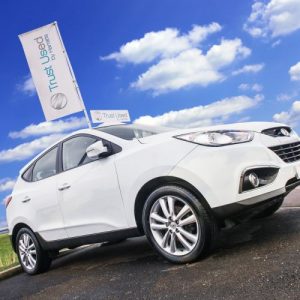 5) Windscreen Sashes – low in cost & re-usable perfect for events!
Choice of re-usable materials
Ideal for short term promotions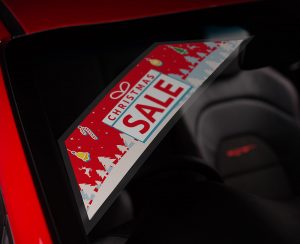 6) Rear Window & Service Reminder Stickers
Remind your customers of their next service
Branded with your contact details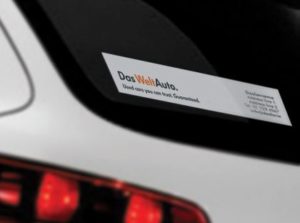 7) Branded Key Rings – an essential item for every dealership!
Budget to more premium key rings
Branded with your contact details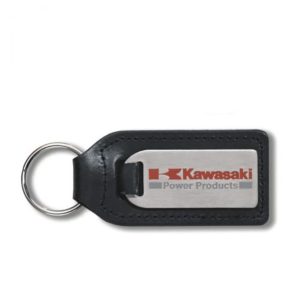 8) Heavy Duty Feather Flags – our number 1 for attracting attention!
2 sizes available – 3.3m and 5.1m
Complete with Flag, Pole and car base
9) Spec Card Holders – a dealer essential for displaying information!
Takes x1 printed A4 sheet
Options for forecourts and showrooms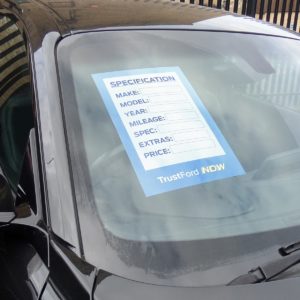 10) Toblerone Showroom Units – low in cost and disposable!
Large display, 2.1m in height
Visible from 3 angles
Ideal for showroom events & car launches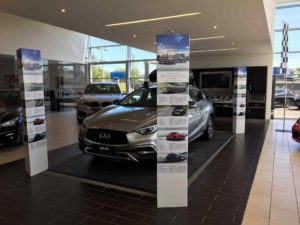 About Portfolio Display
We can help your motor dealership to make big improvements to your printed advertising materials, point of sale and for sale signage. These improvements will help you to look professional, so you sell more cars, vans and trucks.
We support the following Automotive clients;
Independent car, van and truck dealerships
Motor groups
Vehicle manufacturers
Finance and warranty companies
Our range of automotive POS materials enhances the appearance of used car forecourts and new car showrooms, helping to attract more visitors to your motor dealership.
If you need advice on which products can work for your dealership, please contact our advisors who can recommend a range of automotive display products.
All the best,
Rob Walker (Director)
Portfolio Display Ltd.
sales@portfolio-display.co.uk
01422 370021