Printed Point of Sale Materials for Motor Dealerships
When putting together marketing materials for sales environments, it's all in the details. Having printed point of sale (POS) materials in the showroom is key for any car dealership – to help promote vehicle sales and warranty products. Here are some benefits of stocking up on brochures, banners, presentation folders, business cards and more.
Make for a great first impression
Chances are, you're probably not the first dealership your potential customer has visited in their hunt for a new vehicle, but you absolutely want to be the last by closing that sale. Informative and well-designed POS material makes a huge difference when it comes to establishing a great first impression, and helps to maintain an ongoing relationship with your customer amongst the competition.
Informative stationery helps seal the deal
Leaflets and brochures are great ways to provide detailed information about your vehicle specifications, pricing, and warranty products. Customers can take these printed materials away with them for future reference and this gives them the opportunity to make a confident decision when deciding to buy from your motor dealership. You could consider our printed Presentation Folders for added flair and a professional finishing touch.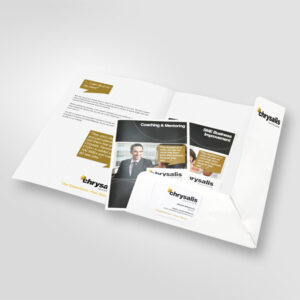 Promote special offers with attractive signage
Display tempting offers and discounts in striking full colour with our printed posters and banners. We will print your poster advertisements to spruce up indoor displays and lamination is also available upon request. Attractive and well-thought design will draw attention to your products and services to help you drive the sale.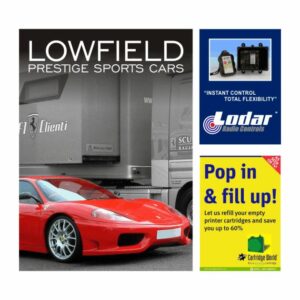 Construct a memorable brand identity
Dotting a good mixture of various POS materials across your showroom will formulate a recognisable image and increase brand awareness with your customers. As part of our Artwork service, we can help with curating cohesive brand imagery across your chosen types of POS and bring your logos, colours and copy to life in high resolution print.
Convey professionalism in your printed POS materials
There is no limit to the benefits of having well designed and manufactured printed POS accessories. High quality advertising material shows great attention to detail and helps to build trust in your dealership. Continual investment in cutting edge print technology and supplies allows us to keep producing stunning POS stationery and signage to build on your brand imagery.
Ultimately, printed POS materials are essential for the day-to-day operations of any motor dealership, playing a huge role in attracting customers, informing them of your offers and policies and increasing brand awareness. We host an extensive range of printed POS products for motor dealerships, so do get in touch to learn more about how we can help with yours.