A Look at Our Customer Handover Packs for Motor Dealers
We all appreciate pleasant surprises, and at Portfolio Display we know just how vital first impressions can be. We also know that the key to customer satisfaction is proving that you are willing to go above and beyond when it comes to delivering your products.
So, we've put together a thoughtful range of surprise gifts that you can present to your customer when handing over their newest vehicle.
How to start building your Dealer Handover Packs today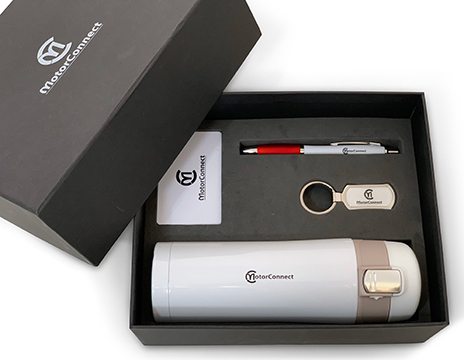 All of our gift items and boxes are personalised with your company details and can be combined to create a customised Dealer Handover Pack. Mix and match three or more items to assemble bespoke value or luxury boxes that suit your budget.
Once you've picked your line-up, simply let us do the work.
Each promotional gift is produced in spectacular full colour print and to an impressive quality, using our industry-leading design and print technology. We offer rapid turnaround times and even global delivery. Don't forget, our team are always on hand to offer expert knowledge and advice.
Why do customer handover packs work?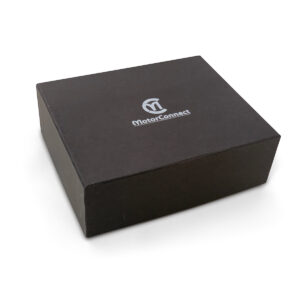 As well as taking your customer service to an impeccable level, your handover packs are sure to delight your customers and will encourage them to return to you for their vehicles, time and time again. We recommend presenting your handover packs to customers personally on collection of their vehicles or placing their surprise gift on the front passenger seat or in the boot for home deliveries.
For more information and to start building your own custom handover packs, we've put together a helpful guide where you can view the full range, make an enquiry and even request samples to try before you buy.
A glance inside our full range of motor dealer handover gifts
At a time when click-and-collect and home delivery are becoming increasingly popular options with those in the market for a new car, it's never been more important to ensure your brand imagery and message is carried throughout the entire experience. Our expansive range of promotional items are an excellent way to leave a lasting impression.
For example, consider adding branded paper car floor mats to the footwell, leaving your stamp of exceptional quality of service on the vehicle at incredibly low prices on cost-per-sheet.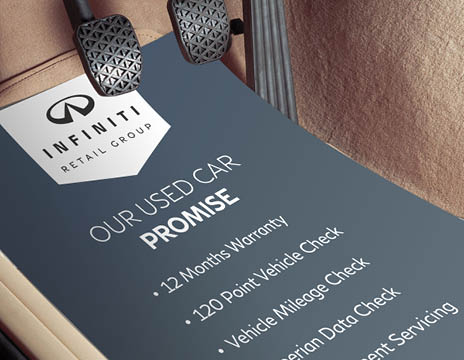 Or, spruce up the interior with one of our popular car air fresheners, available at amazing value and in a multitude of classic scents. And to go the extra mile, why not present your customers with a branded presentation folder to keep their vehicle documents safe?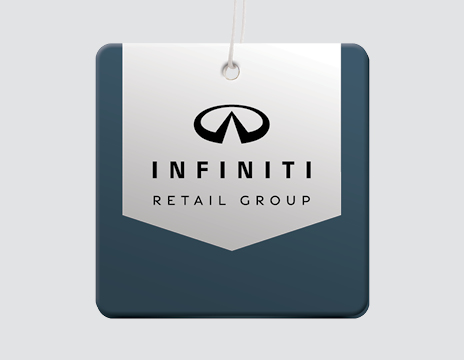 Our motor dealer gifts include useful every-day items; from flasks, travel mugs, notepads and pens, umbrellas, key rings, contact cards and much more. For dealers making a conscious effort to uphold a sustainable ethos, we've got you covered with a focused range of eco-friendly items available.
If you're curious to see how else we can help with your latest promotional endeavour,
Email our team on sales@portfolio-display.co.uk
or give us a call on 01422 370021.