Approved Used POS Roll-Out for JCT600 Across Multiple Sites
We are proud to work with some of the largest and most esteemed motor dealerships in the UK, to elevate their forecourt imagery with the latest innovations of promotional design and print.
Automotive dealership giant JCT600 approached us to refresh the point-of-sale materials for their Approved Used collection of vehicles. Using our cutting-edge print technology and expert knowledge, we produced an array of forecourt accessories for distribution to multiple JCT600 sites, keeping purpose and unification of the brand imagery in mind.
We started with our Heavy Duty Feather Flag kits, to spruce up the forecourt perimeter. The aim was to maximise the recognisability of the JCT600 brand to passing road users. The feather flag kits were a great choice, coming with all of the materials necessary to boost visibility. They are supplied with a 5.3m pole, are secured with a drive-on wheel base and now come in our new Long-Life Polyester to extend their durability.
Image shows: Heavy Duty Feather Flags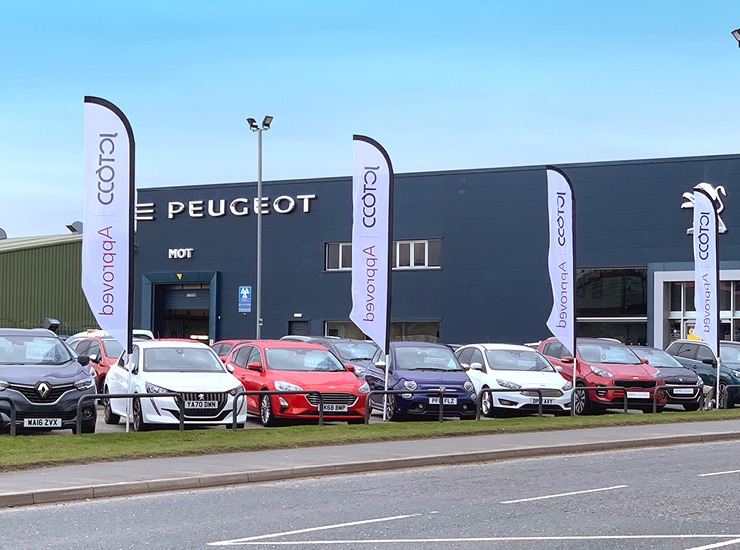 To refine JCT600's Approved vehicle displays, we created a harmony of informative point-of-sale accessories to a professional finish, beginning with our Side-Car Forecourt Totem Stand. This sturdy advertising stand is a must-have for fast delivery of key product and warranty information, which was paramount for JCT600's collection of Approved Used dealerships.
In addition, we worked with JCT600 to design their very own branded Vehicle Pricing Visors. The pricing units can be easily adjusted to meet the needs of a busy market, and we were also able to print large quantities in a rapid turnaround time, so it couldn't be easier to roll-out a consistent appearance across multiple locations!
Image shows: Side-Car Totem Stands, Printed Plate Covers & Vehicle Pricing Visors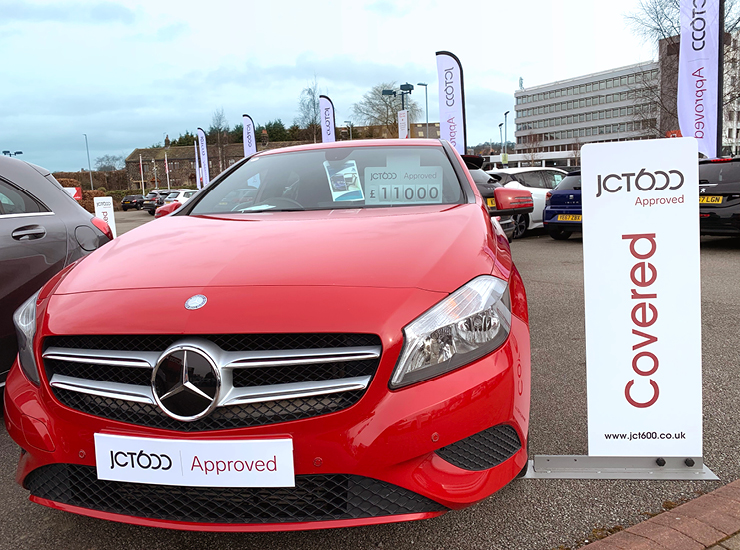 Finally, we completed the look with these customised Vinyl Number Plate Covers. Branded number plate covers are another forecourt essential; not only do they provide a polished finish to the overall vehicle display but they can also act as an additional security measure in online photographs. Our number plate covers are printed in vivid full colour and can be easily fitted over the existing registration plate to tie in with the rest of the promotional setup.
We were delighted to collaborate with JCT600 in rolling out their new Approved Used point-of-sale promotional displays and want to see how we can help other automotive dealerships to do the same.
If you think you could do with our help to enhance your own forecourt advertising, get in touch!
Email us on sales@portfolio-display.co.uk
or call our team on 01422 370021
Image shows: Heavy Duty Feather Flags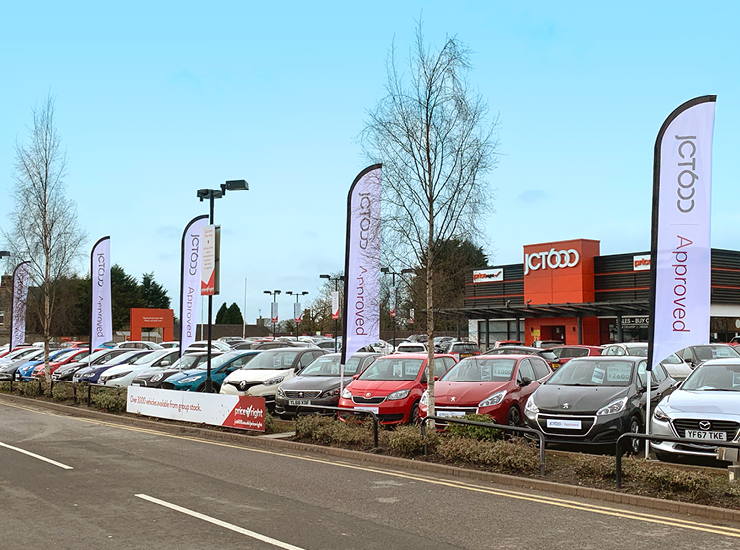 Image shows: Side-Car Totem Stands, Printed Plate Covers & Vehicle Pricing Visors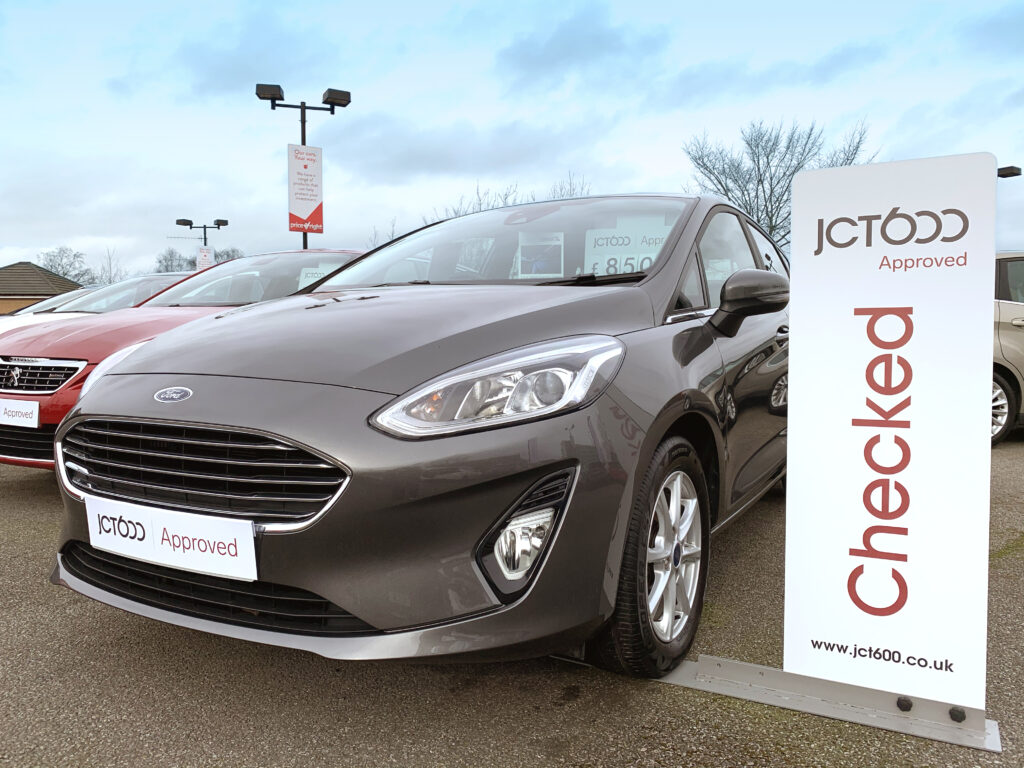 Get in touch now for all enquiries!
Email us on enquiries@portfolio-display.co.uk or call us on 01422 370021.