NEW Branded A4 / A5 Silent Spec Card Holders
Having a great forecourt display is vital for securing more sales. We are always looking for ways to expand our range of forecourt accessories to ensure your vehicles are branded professionally and to make the most of that valuable advertising space.
Our latest innovation is our A4/A5 Silent Spec Card Holders, the latest addition to our growing line of vehicle sales POS.
What can you expect from our new Silent Spec Card Holders?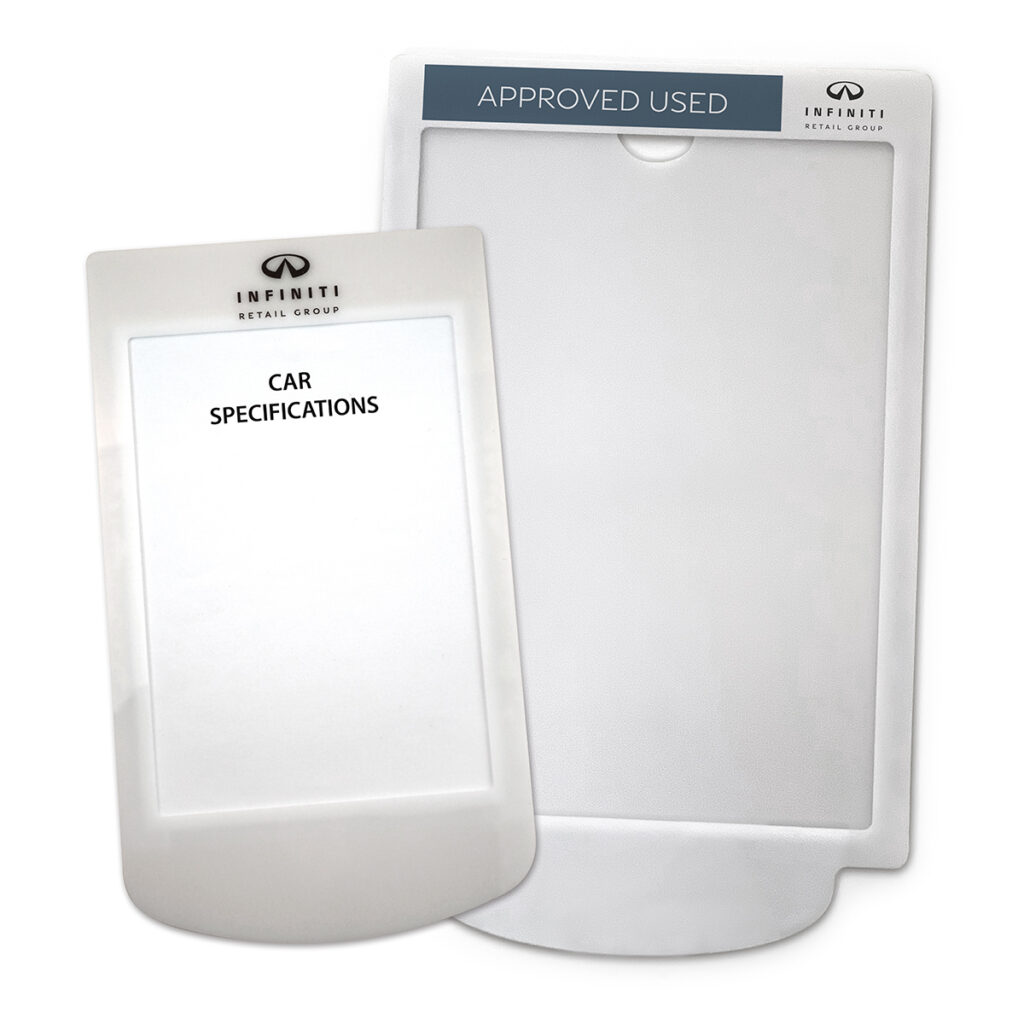 We recognise how important it is to have information readily available for your customers, without them even having to ask for it. To help you show off the specification of your vehicles in a clear, concise and professional manner, our Silent Spec units have been designed to slot comfortably into the base of the windscreen and can hold either A5 or A4 sheets.
The concept behind the new specification card holder, was to create a sustainable and effective in-vehicle display unit that can be used time and time again. As part of our on-going commitment to minimising waste, our card holders have been manufactured using long-lasting and recyclable polycarbonate materials.
There's no need to worry about the exposure to direct sunlight either – yellowed acetate film covers are a thing of the past with our card holders because you can easily interchange your printed contents as needed, without having to replace the entire unit.
As with all of our printed forecourt materials, your Silent Spec Card Holders will be branded in full colour, with a dedicated area across the top for your logo and company details.
Who can benefit from our A4 and A5 Silent Spec Card Holders?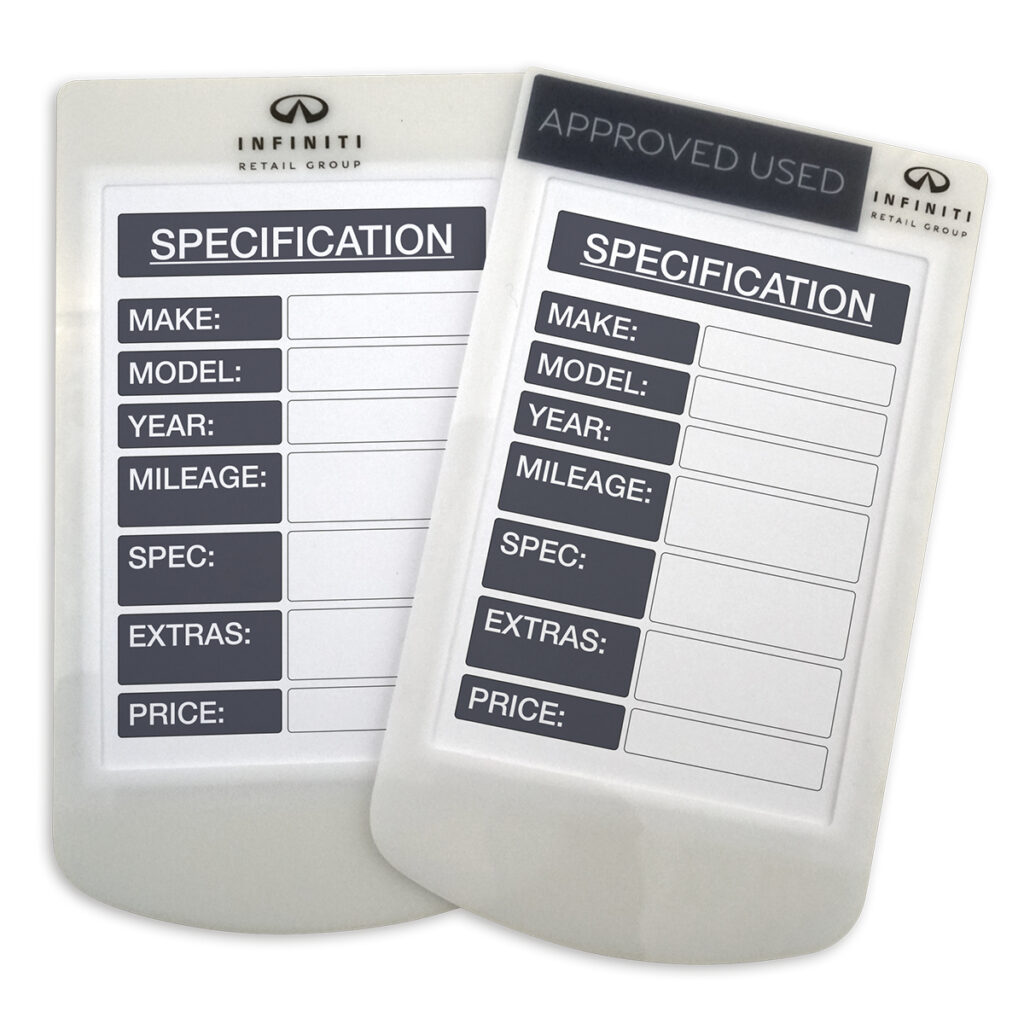 At Portfolio Display we work with businesses all across the motor trade to create stylish and affordable point-of-sale materials. These card holders are therefore suitable for every dealer, whether you specialise in car sales, commercial vehicles and even motorhomes.
To get the absolute best out of your specification card holders, we recommend featuring key vehicle information, such as make, model, mileage and any additional extra selling points you may wish to highlight.
An increasingly popular option nowadays is to include efficiency details, which is especially useful to the conscious customer and the growing market for electric and hybrid vehicles.
Affordable point-of-sale accessories from our dedicated UK facilities to your forecourt floor
We pride ourselves on being able to design and manufacture our printed materials in-house, from start to finish. This gives us optimal control over the entire process, ensuring you are satisfied with your finished product.
We want you to experience an outstanding quality of service with a personal approach, so our friendly team of experts are always on hand to answer any queries and assist with custom requests – no matter the size of your project.
Email: enquiries@portfolio-display.co.uk
Call: 01422 702025
to start your Silent Spec Card Holder order now
And while you're at it, don't forget we offer a vast range of other point-of-sale accessories; if you are upgrading your specification holders, why not complete the set with our vehicle pricing displays and branded number plate covers?