Stand out from the crowd with the new Event Banner Arch
A unique new system for exhibitions, events and displays.
This Outdoor Event Arch allows you to welcome your customers to your dealership in a unique way.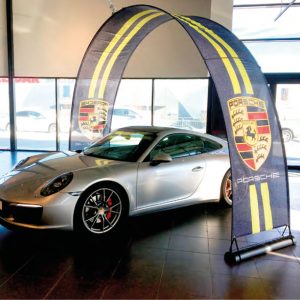 Draw attention to a particular vehicle in the showroom or on the forecourt by placing the arch near or next to it.
Use to highlight a car of the week or vehicle promotions & offers.
These arches are flexible and can easily be moved from place to place around a dealership.
There are various ways to position and use the Event Banner Arch; create a tunnel, cross or backdrop.
The possibilities are endless!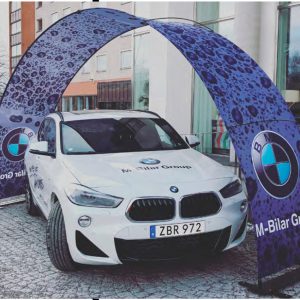 This is a robust product made from aluminium, recycled ABS plastic & steel, with a fabric graphic.
Available with single- or double-sided print and in various sizes:

Small
Size:  2450mm (high) x 3000mm (wide)
Weight:  14 kg
Medium
Size: 3200mm (high) x 4000mm (wide)
Weight: 14 kg
​Large
Size: 3750mm (high) x 5000mm (wide)
Weight:  14 kg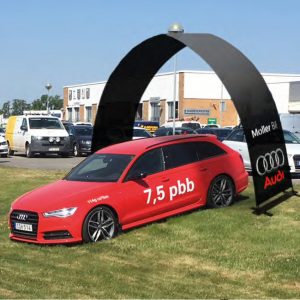 Flexible shape that can be used in many different ways. One product, many possibilities.
Easy to assemble without any tools in just 5 min.
For both indoor and outdoor use.
Replacement graphics available and easy to change.
Outdoor version available with wheeled bag.
Backdrop Style also available.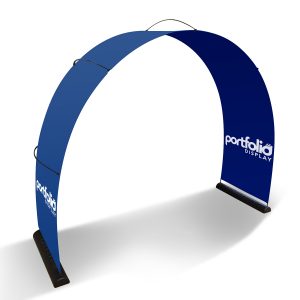 Regards,
Rob Walker (Director)
Portfolio Display Ltd.
enquiries@portfolio-display.co.uk
+44 (0)1422 370021