Fabric Displays & Stands
Printed fabric displays are the latest trend, providing real impact advertising for your company or products. Very lightweight and easy to transport, the fabric display range are a professional looking piece of kit, perfect for your next campaign.
Fabric Display Stands are used by companies to showcase their services and products, ideal for use in showrooms and exhibitions. Printed in striking full colour, these products use the latest technology to provide a unique backdrop display.
Designed to be erected and transported with ease, fabric event stands are a perfect display solution. The textile graphics fold down for transportation and are easily fixed in place.
All of the hardware supplied has been designed with ease in mind. Saving users lots of time when setting up on site.
The printed fabric graphic is seamless in design, produced in one piece it makes for a show stopping display stand.
We currently offer the Impact Hop up and Formulate range of textile exhibition stands, with some variations in design within each section.
 A lightweight pop-up system that uses a large tensioned fabric display to create a stunning back drop effect.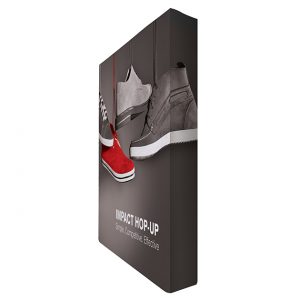 Formulate Curved Fabric Display
A backdrop wall system that looks spectacular with its sweeping lines and large visual graphic area.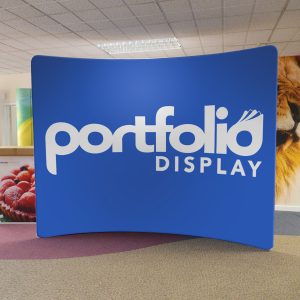 A printed fabric graphic is stretched over the tubular frame, with powerful full colour graphics.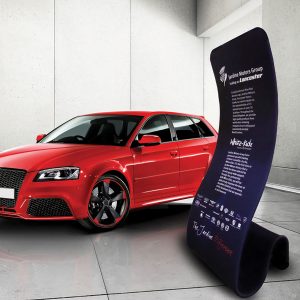 Formulate Monolith Fabric Display
Offers a large advertising space, with the option to print to one or both sides.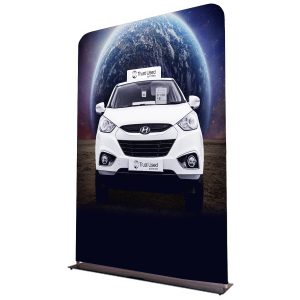 This system has a large flat graphic that looks spectacular in any showroom, exhibition and event.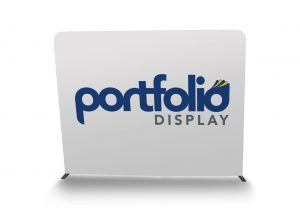 We do recommend speaking to one of our sales advisors for additional information and pricing on this range of innovative products.
Regards,
Lottie Bunch (Business Account Manager)
Portfolio Display Ltd.
enquiries@portfolio-display.co.uk
+44 (0)1422 702032