19-Reg Plate Promotions & POS
The 19-Plate registrations are released on 1st March 2019 and will apply to any new vehicle registered up until 31st August 2019.

We have a range of products which can be used to advertise the new 19 reg plate vehicles, both in the showroom and on the forecourt.
The first product we would recommend would be Number Plate Covers. This product is a cost-effective way to advertise the event of your vehicles.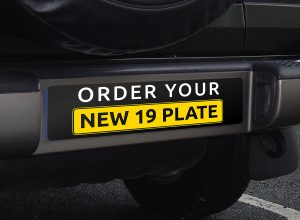 We have various options available.
Acrylic Number Plate Covers with Velcro tabs
Acrylic Number Plate Covers with side clips
Commercial Vinyl Number Plate Covers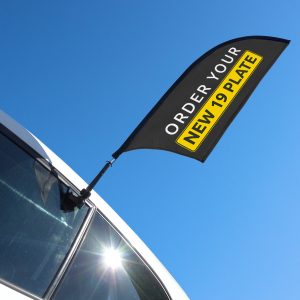 The next product to showcase your dealership's offers would be the Mini Feather Car Window Flags
These flags attach over the top of the cars window, using a patented pole and clip design.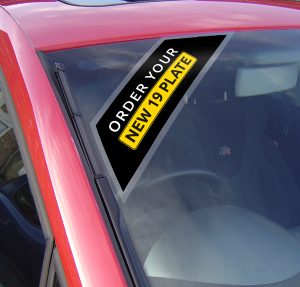 Another product which can be used to attract passers by to your forecourt is Window Sashes on vehicles on your forecourt.
These are a low-cost product, available for the interior or exterior of the windscreen.
Also available for advertising on the showroom is printed full colour Window Graphics. These are available on a re-useable material called magic cling which are easy to install, with no installation costs.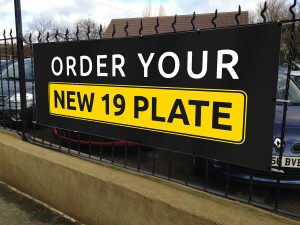 Lastly, we would recommend PVC Banners with Banner Frames to build customer awareness of your current offers.
Banner frames can be easily updated with replacement banners for each new offer you wish to display.
P.S don't forget your personalised balloons for that added impact!
So, don't delay – get in touch with us today for your POS materials.
All the best,
Rob Walker (Director)
Portfolio Display Ltd.
sales@portfolio-display.co.uk