Membership Card Holders
Membership and credit card holders are manufactured from high quality 350 micron vinyl. Available in white, black, silver, yellow, light blue, dark blue or red standard vinyl colours. All our products can be poersonalised with your graphics on boths sides.
Membership Card Holders
From
£0.22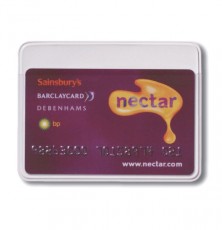 Membership & Credit Card Holders
From
£0.31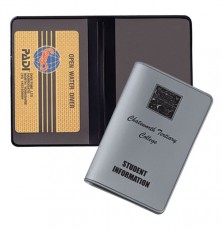 Could you give me a price for 2000 membership card wallets printed front and back with capacity for 4 membership cards Regards Paul
At present we are unable to provide a wallet with capacity for 4 cards we can however print dual card holders which can be found here http://www.portfolio-display.co.uk/membership-card-holders/membership-credit-card-holders.html
I see you have a tax disc holder which holds credit cards too. I would like a holder which only holds the card (not the tax disc) - can you supply these? Thanks
Thank you for your enquiry, we would be more than happy to supply your membership card wallets which can be found here http://portfolio-display.co.uk/membership-card-holders/
Can you please quote me for 10,000 membership card holders with 2 colour print on the front. Need to be able to stick to the inside of a car windscreen.
Due to the quantity exceeding our 5000 limit on the website, one of our sales team will email a quote through for this quantity.
Could you tell me please if your membership card holder is like the tax disc where it can be stuck to the windscreen of a car? The cards I have need to be displayed in vehicles in a self adhesive wallet/holder and attached to the windscreen. Thank you.
Yes that is correct the printed membership card holders will stick to the inside of the vehicles windscreen.
Are the rectangular membership card holders self adhesive to a windscreen, and what size card can you insert into them?
Yes the membership card holders are self adhesive onto the windscreen. A standard sized credit card 55mm x 85mm wide will fit.