Automotive Accessories
Portfolio Display stock a range of automotive accessories that can be purchased online via our secure shopping cart. Our range of motor trade supplies include uni-posca pens, trade plate holders, mileage disclaimer stickers, key tags, key safes and car display ramps.
Uni Posca Pens
Price
£4.35
Mileage Disclaimer Stickers
Price
£29.50
Car Display Ramps
Price
£925.00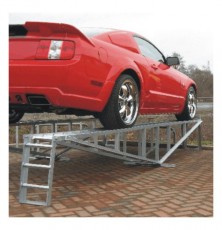 Magnetic Panels
From
£28.20
Is the see-saw car display ramp manufactured by Portfolio Display or an independent manufacturer?
The car display ramps are manufactured in the UK we are an agent to distribute them.